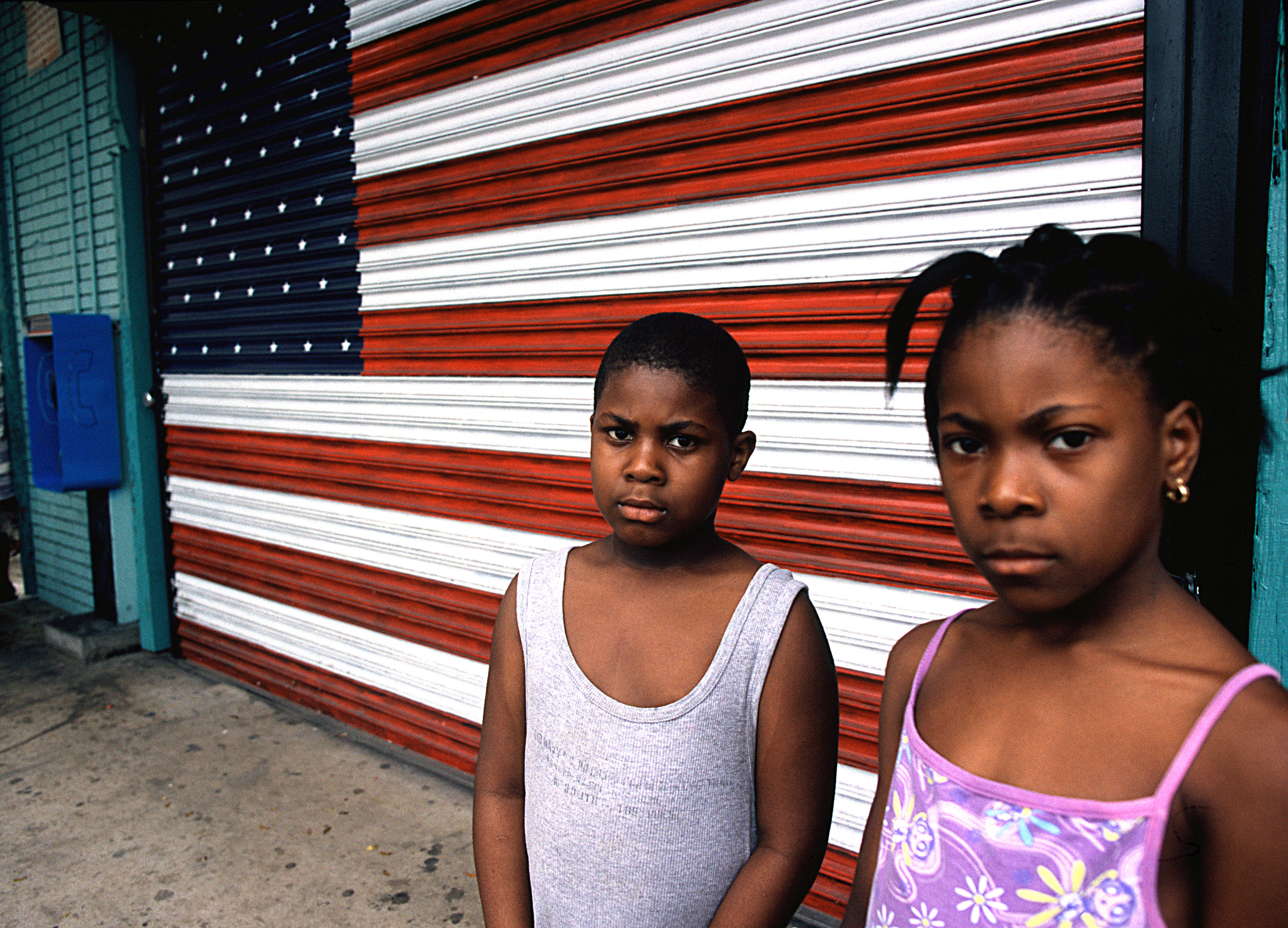 "American Dreams"
By Vincent T Joachim
Florida is a very commercialized place. There are not many places you can go to escape the glitz and the glamour. However, in Miami, there is a district called Little Haiti where many Haitians live. 
Haiti is an Island in the Caribbean and is one of the poorest nations in the western hemisphere. Many immigrants come to America for the dream but sometimes find themselves in the same poverty they tried to escape.
I feel this picture shows a lot of emotion. I did not get the kids to pose at all.